Sai Cheng Becomes an Official Logistics Service Provider of Wish, Helping More Sellers to Succeed in Sales
The original intention of Wish EPC (Export Process Center) is to deliver small and light packet/low-value goods from various merchants to the same buyer in a more time-saving, labor-saving and money-saving way through domestic consolidation. It means that multiple products purchased by the same buyer from different merchants will be shipped and delivered together.
With this common intention, as a professional one-stop cross-border logistics solution provider and the only logistics joint venture of Australia Post in China, Sai Cheng provides EPC order consolidation service in Australia lane jointly with Wish. Sai Cheng upholds the logistics service concept " Cross-border, Easier" to help more sellers on Wish platform to achieve their dream of "Sales Success".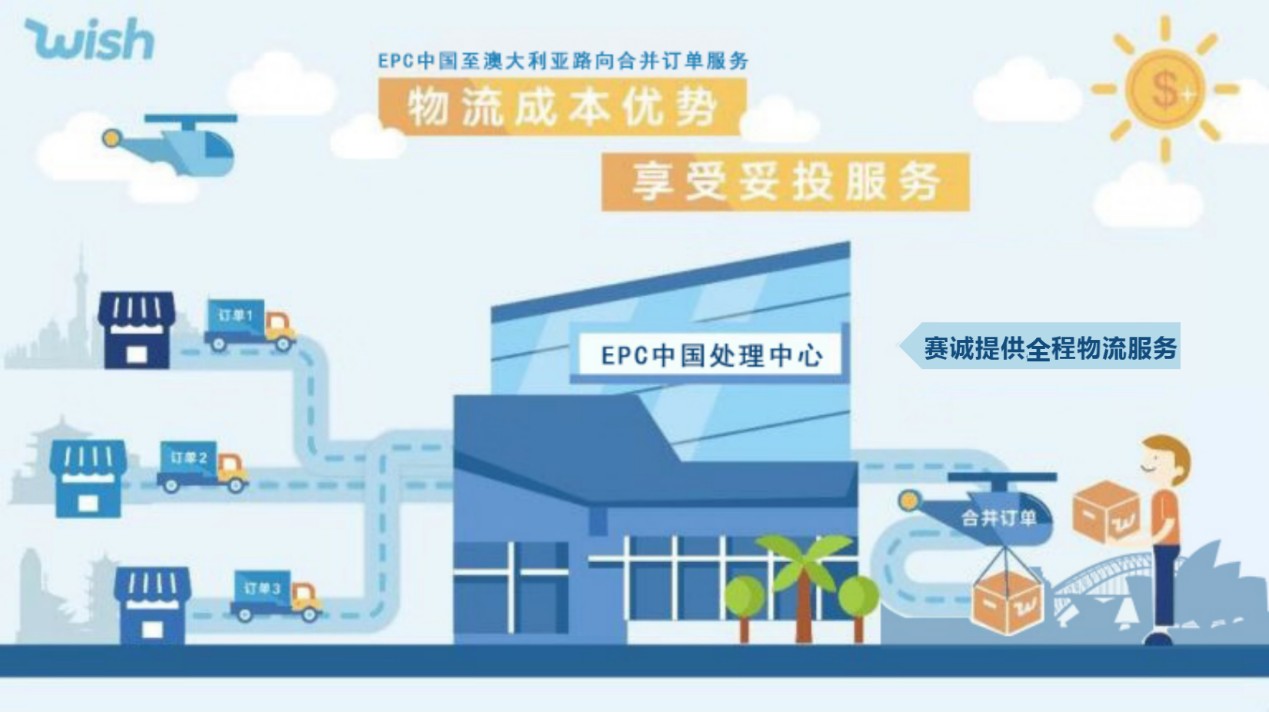 With years of operation efforts in Australia market, Sai Cheng is worthy to be called the first choice of channel with our cost-effective, comprehensive, stable, convenient logistics services. By focusing on analyzing characteristics of cross-border e-commerce sellers and their demands, Sai Cheng provides "air freight + sea freight" options with various features to help you open Australia market in a variety of ways.
As the official logistics service provider of Wish, Sai Cheng will continue to work closely with Wish to go all out to help Wish to speed up with mutual cooperation and build a new dream of the future !
Since 6th Sept., 2019 Beijing time, Australia, Brazil and Puerto Rico have become test destinations in Wish EPC order consolidation service. This has laid a good foundation for merchants on Wish to accelerate their market expansion in southern hemisphere before peak season.