Team Building in South China of Sai Cheng of 2019
On 27 October, with the cool breeze of autumn, staff of South China branch of Sai Cheng started their music journey in Dongguan Huayang Lake Wetland Park.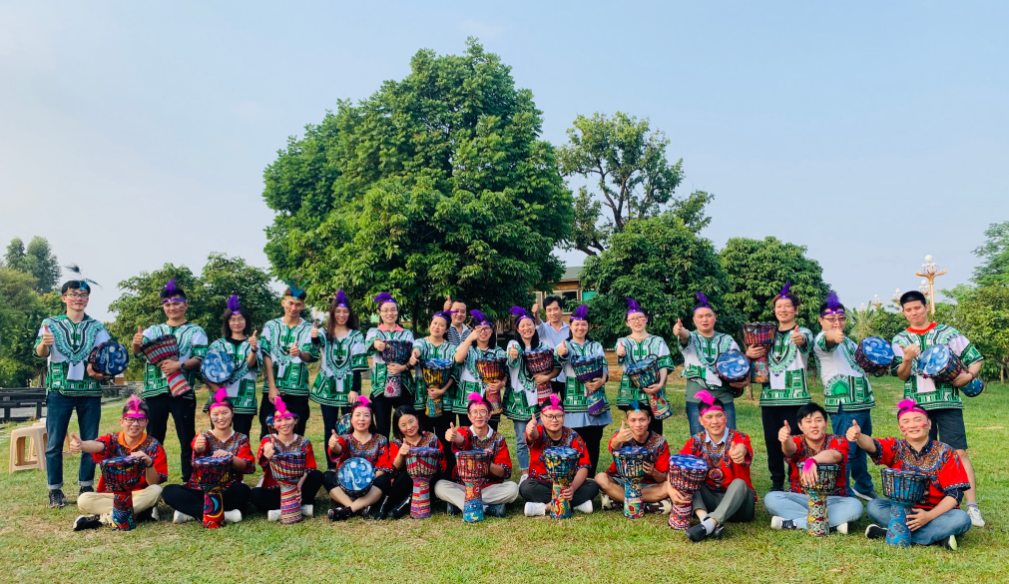 In the beginning, everyone seemed a bit shy in the ice-breaking game. However, each team was twisted into one rope, fighting for the same goal. Under the leadership of team leader, the team members passed the circles with their wisdom and flexible body movement to strive to win an honor for the team. Each team member performed its own role in the game and also constantly adjusted the strategies and encouraged each other.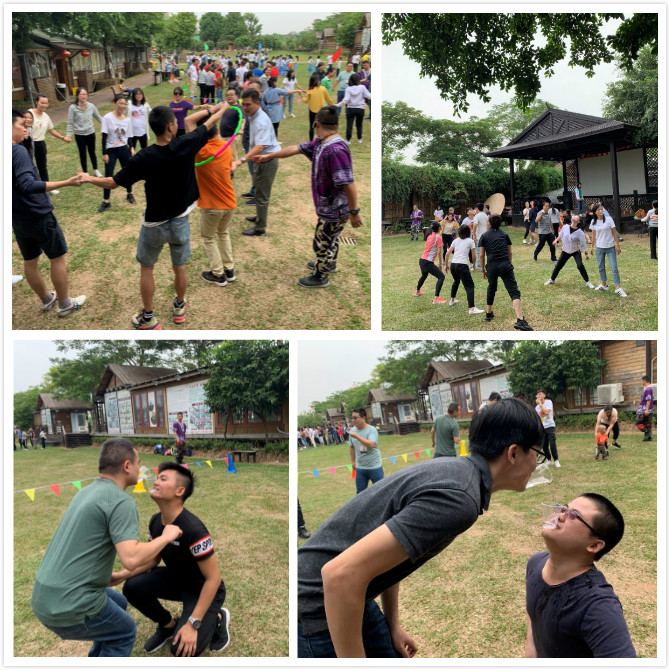 One of the highlights: Cup Dance. The team leader patiently taught the teammates, who were as well as learning hard. From learning the beat in the beginning, mastering the rhythm to performing perfectly finally, those all reflected how serious they were when they worked together as a team.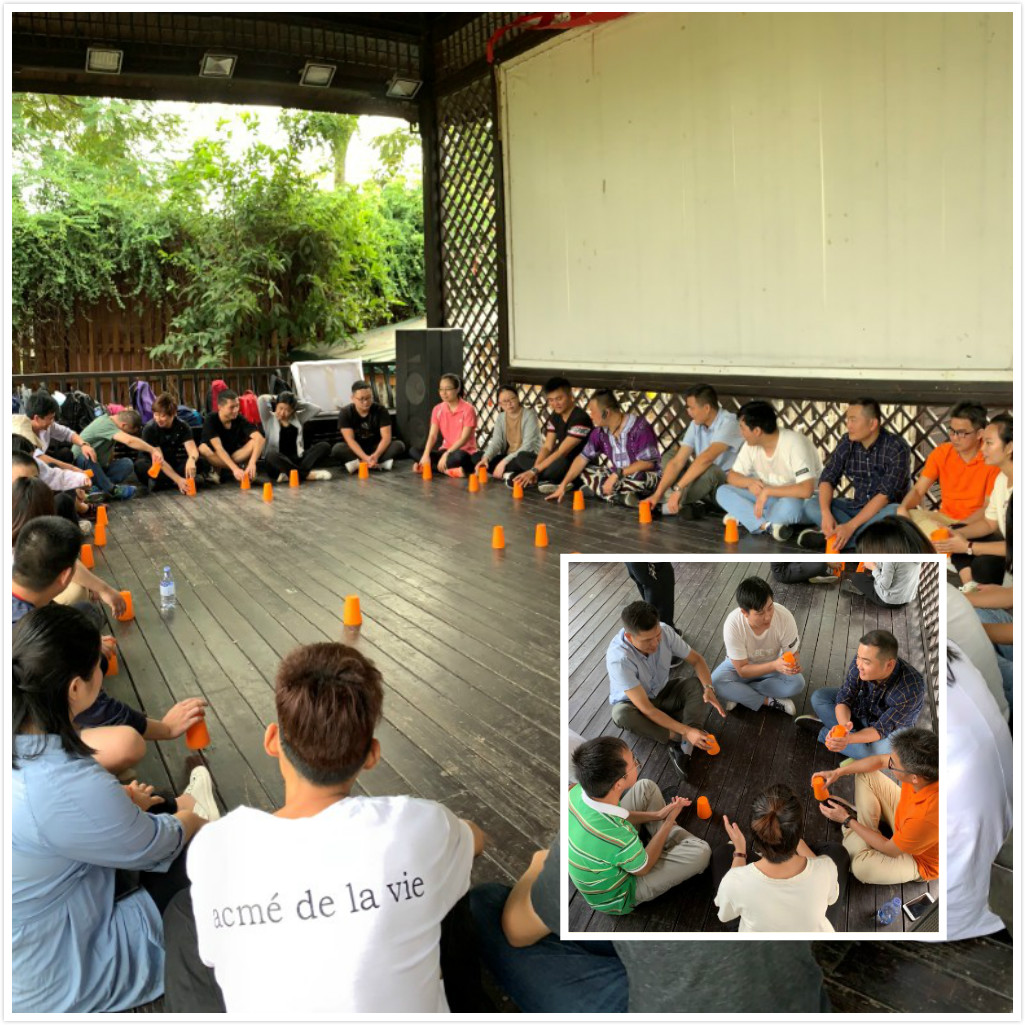 The climax of this activity was playing African drums. Sai Cheng staff have decorated themselves in exotic styles by helping each other to makeup. With constant practice to follow the rhythm, they have improved the relationship through the connections in the activity. We believe that we can present the best of ourselves as long as we have made efforts.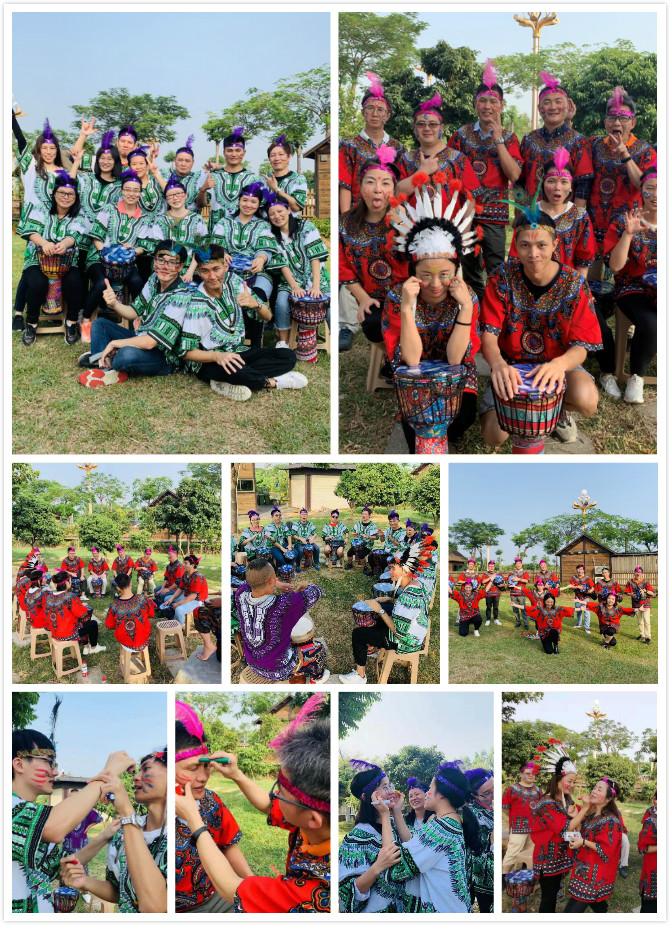 At the end of the activity, everyone felt a bit tired. But at the bottom of their hearts, they were deeply touched. Everyone felt the mutual enthusiasm and mutual implicit understanding in the efforts and collaboration in playing ice-breaking game, cup dance, and the African drums. Through this team building activity, our staff have not only better released the work pressure but also enhanced mutual understanding. The activity has also strengthened the cohesiveness of the Sai Cheng family and in the future we will welcome new days with a more united and harmonious Sai Cheng .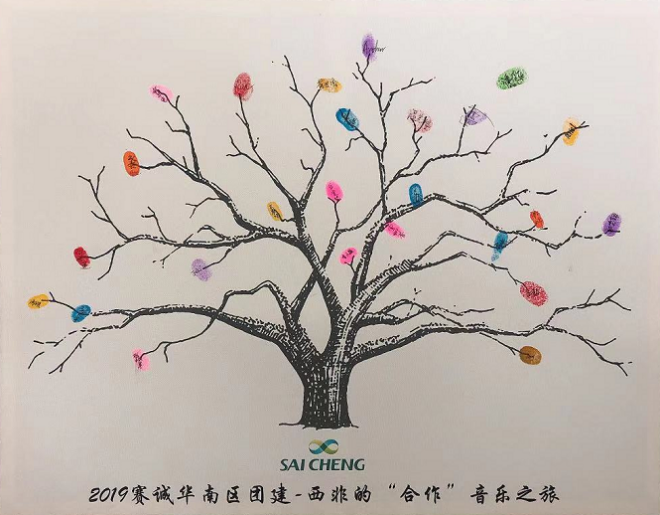 In order to improve team's cohesiveness and enhance staff relationship and collaboration to energize Sai Cheng team, South China branch of Sai Cheng has organized a special team building activity in October to allow staff to relax after the intense work to better prepare for the end of 2019 and the challenges of the coming year.