Congratulations to the 50th Flight of Sai Cheng "Nanjing-Moscow" Direct Cargo Charter
At 12:33 on September 26, a cargo plane loaded with 20 tons of cargo steadily took off, marking the success of the 50th flight of Sai Cheng "Nanjing-Moscow" direct cargo charter.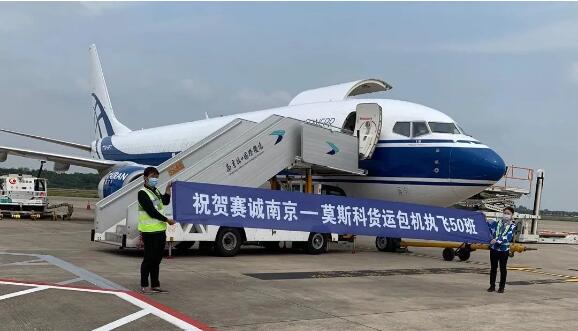 The cargo charter flight started at the end of 2019 and is carried by the Boeing 737-800ER all-cargo aircraft. It flies from Nanjing Lukou International Airport to Moscow Sheremetyevo International Airport, transporting a total of 924 tons of international cargo. During the global epidemic outbreak, when there were difficulties in cargo aircraft resources deployment, it helped the smooth delivery of epidemic prevention materials and other goods. Since April this year, it has been increased from one flight a week to two flights a week to ensure the smooth flow of the logistics and transportation between China and Russia.

We appreciate all our customers and partners for their trust and support to Sai Cheng and we will continue to work hard and prove with practical actions that Sai Cheng is your long-term trusted cross-border logistics partner!