Sai Cheng Double 11 Event of 2021 Caps Off
Double 11 has come to an end. In this race against time, Sai Cheng has shown his heart and strength as always.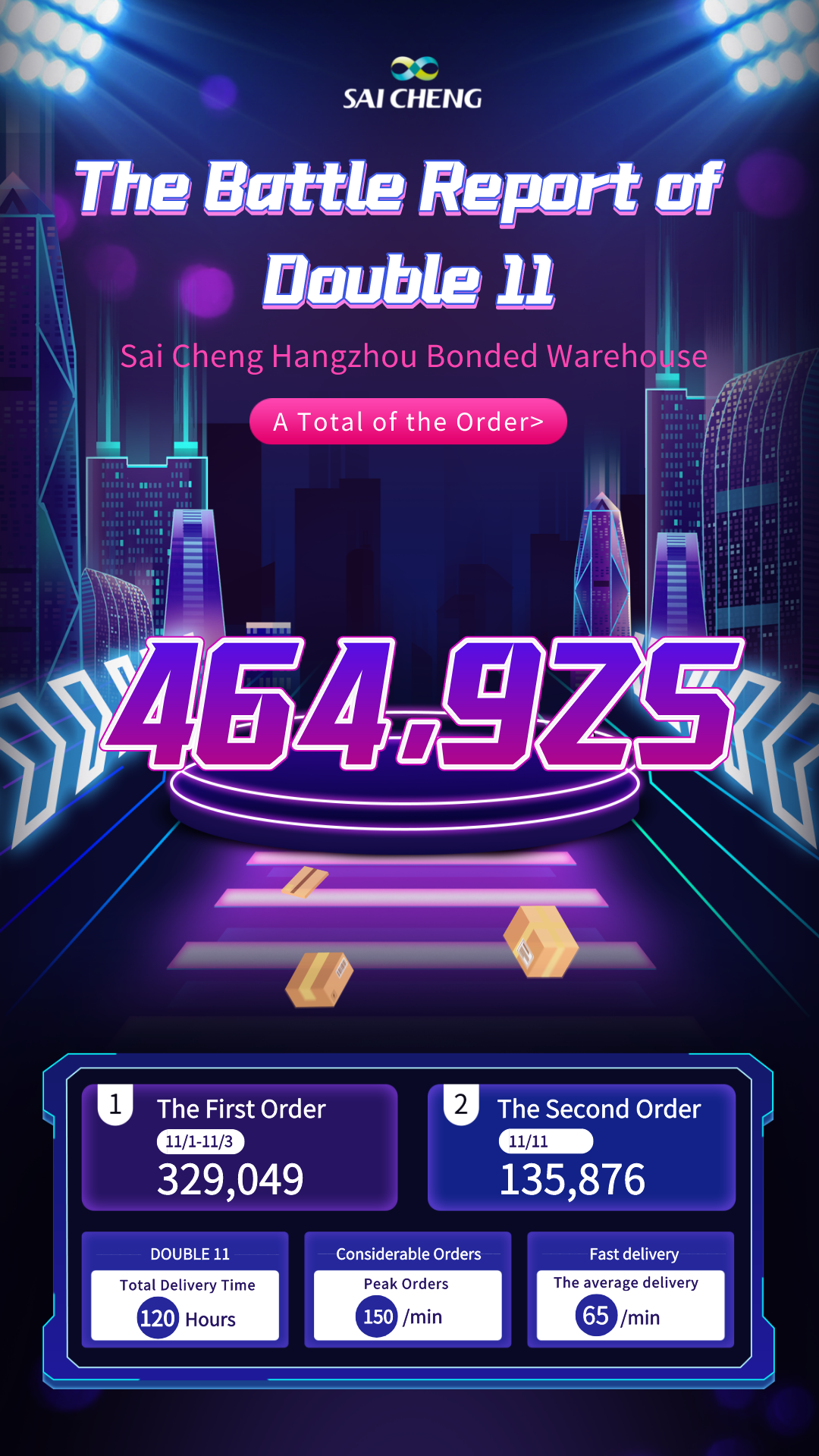 In the fierce battle of the Double 11 Event in 2021 Sai Cheng delivered a good result by successfully dispatching 460,000 orders.These data can not be separated from the joint efforts of all Sai cheng staff, but also from the support and recognition of merchants and platforms.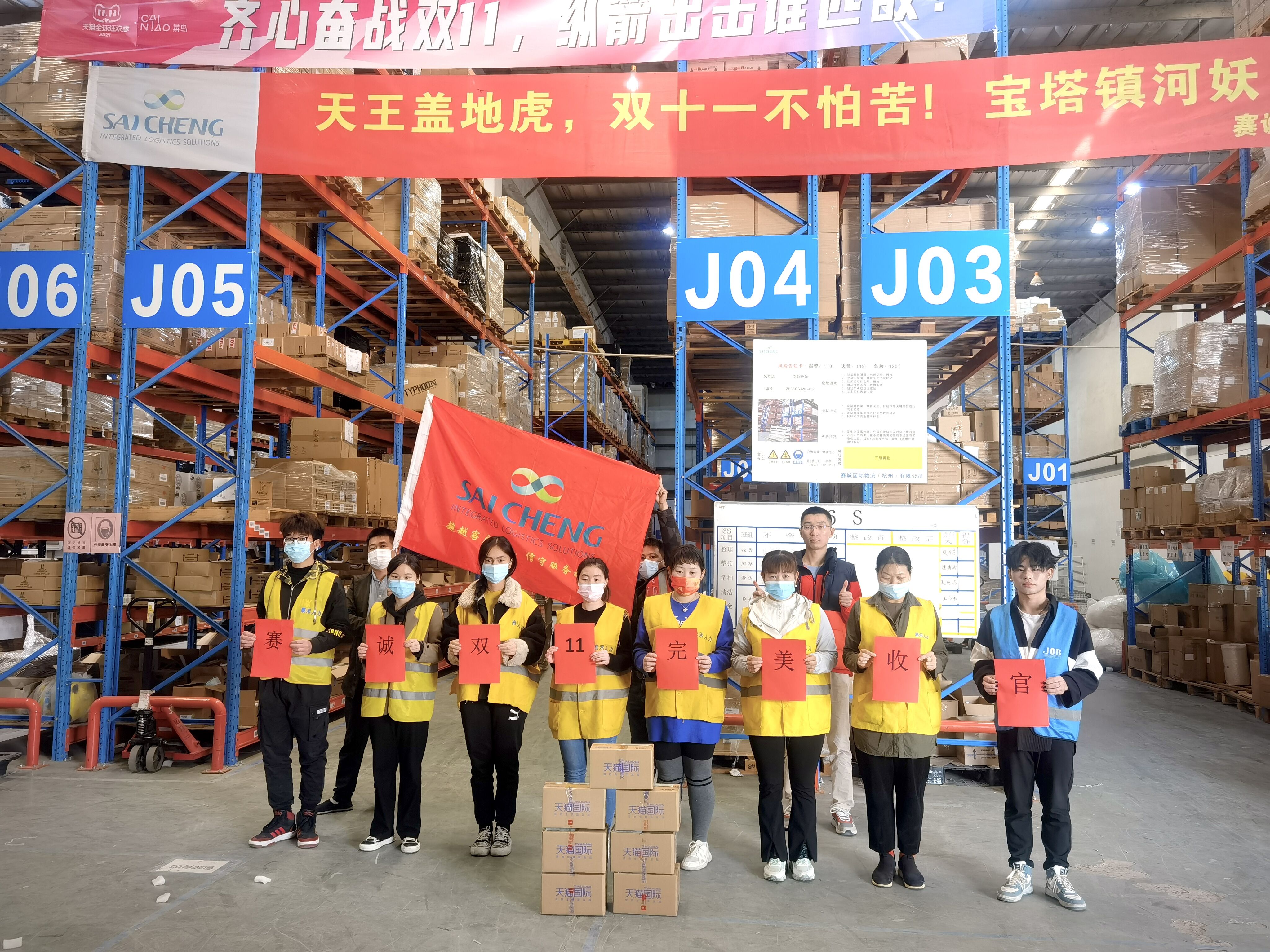 Logistics people in Sai Cheng will continue to work hard, stick to the original intention, keep in mind the mission, and win every battle!